1. Wild Salmon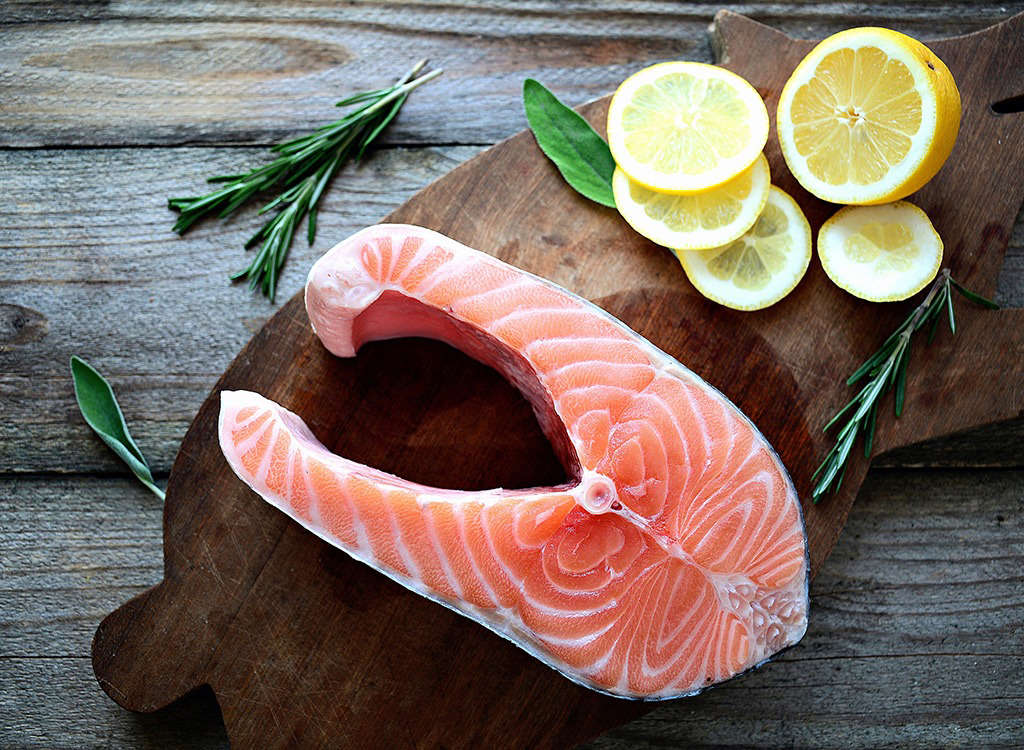 Whether you're simply trying to stay healthy or trying to improve your heart health because you're already suffering from heart disease, omega-3s can help, say the experts at the National Institute of Health. How? The healthy fat helps reduce triglycerides (the fats that can build up in your blood and cause a heart attack) and also diminish the risk of an irregular heartbeat. To reap the benefits, pick wild over farmed and check out these 25 Healthy Salmon Recipes You'll Love.
2. Beans & Legumes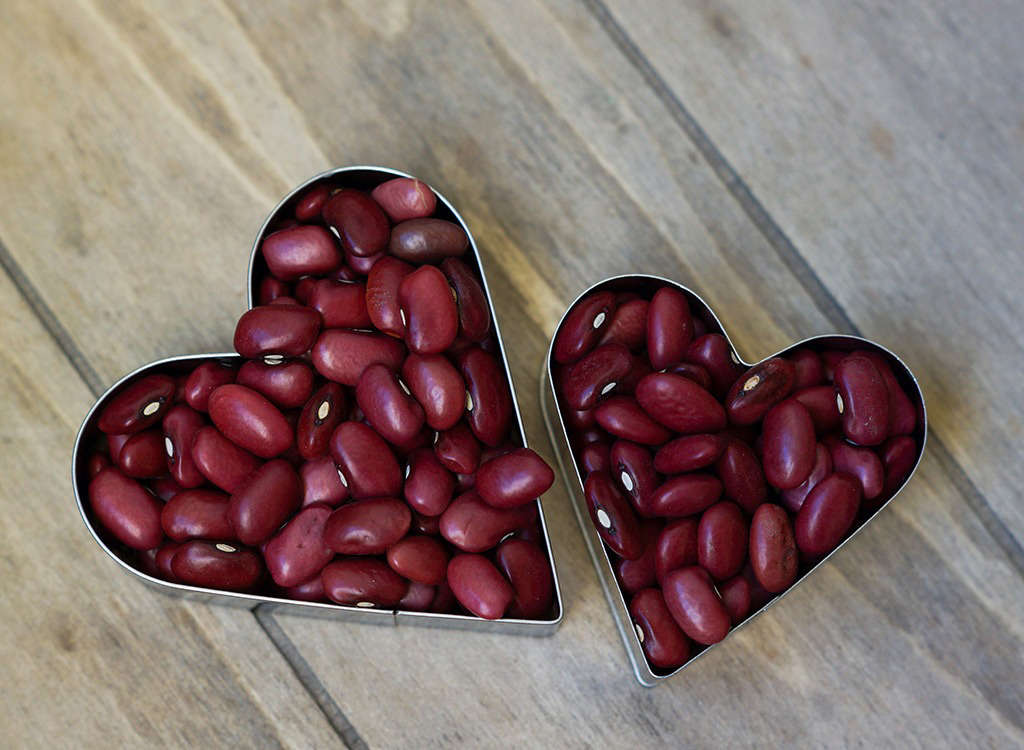 Unlike animal sources of protein, beans and legumes are free of unhealthy fats. That might be the very reason one study found that people who consumed legumes at least four times a week had a 22 percent lower risk of heart disease compared with those who consumed them less than once a week. (If they were eating more beans, that likely meant they were eating less meat.) Equally as encouraging results were published in the Canadian Medical Association Journal. A scientific review of 26 clinical trials discovered that eating a 3/4 of a cup of beans daily could reduce levels of "bad" cholesterol in the blood by 5 percent. Add beans to your salads, soups and guac (another heart-healthy food!) to reap the benefits. We're also fans of Roots Black Bean Hummus. It makes a great veggie stick dipper and sandwich spread. (It's available in Whole Foods across the country.)
3.Walnuts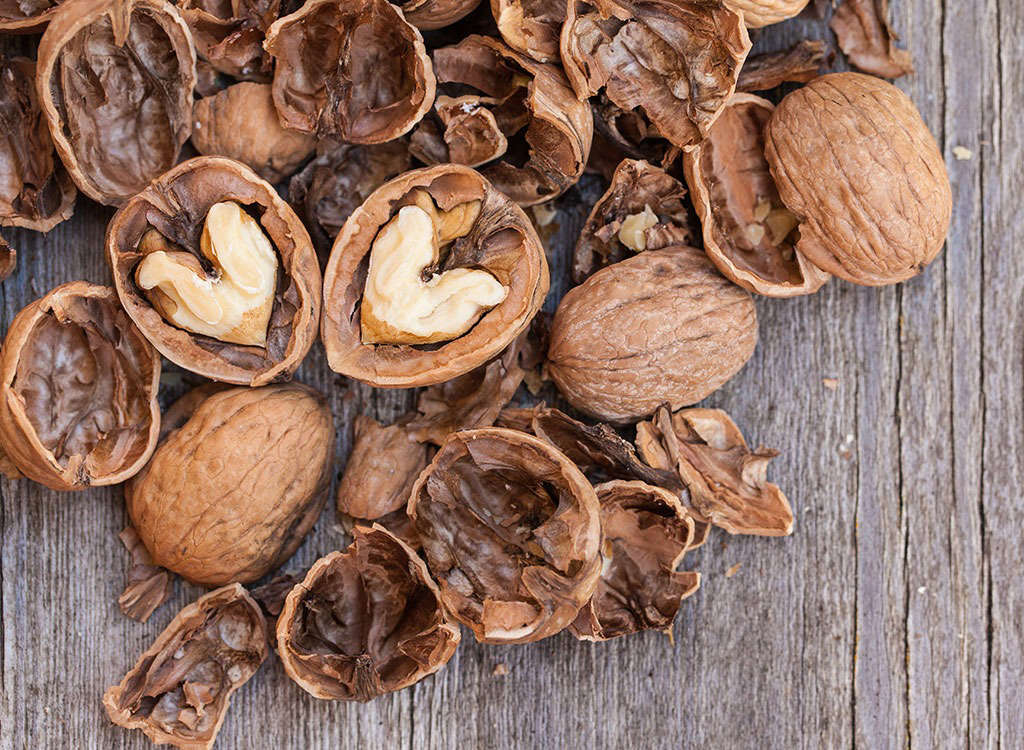 The genus name for walnuts comes from the Roman phrase Jupiter glans, or "Jupiter's acorn," which shows you just how godly the Romans believed the nut to be. And still today, the meaty walnut is highly regarded for its nutritional awesomeness. As one of the best dietary sources of anti-inflammatory omega-3 fatty acids, walnuts have proven particularly good for the heart. One study showed a two-ounce daily snack was enough to significantly improve blood flow to and from the heart. And a second, five-year study found a one-ounce portion of walnuts, three or more times per week could slash the risk of heart disease by more than half! Sounds like a great reason to chow down, if you ask us!
4. Avocados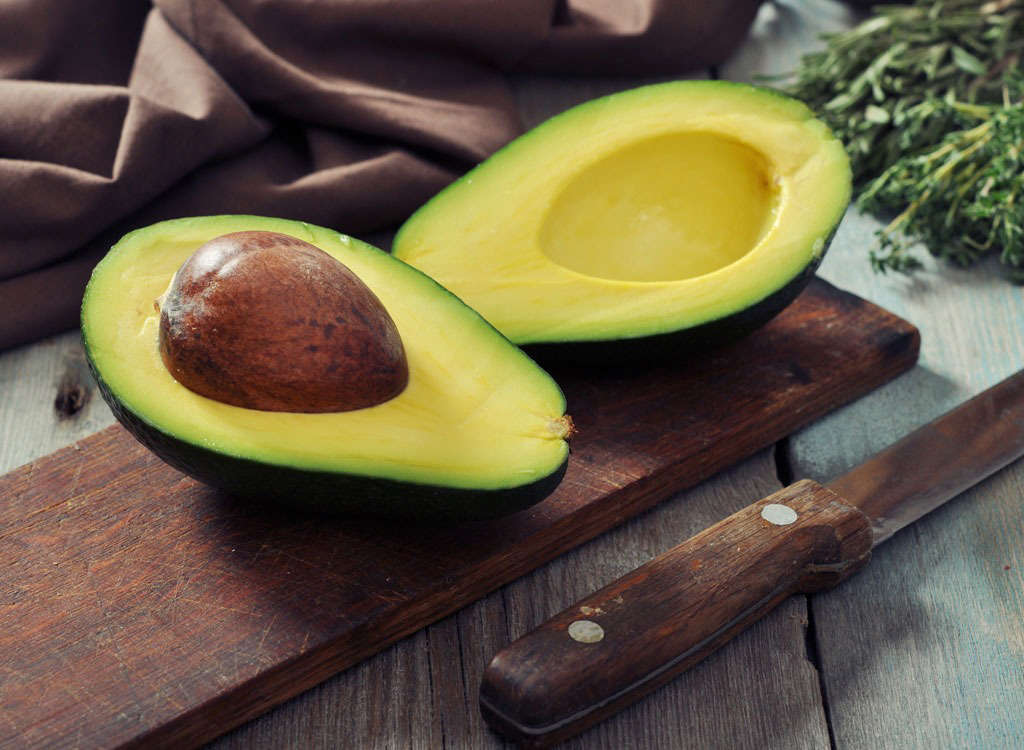 Good news, guacamole lovers! Thanks to its high monounsaturated fat content (a nutrient that fights off high cholesterol), you're obsession with avocados may just keep your ticker in tip-top health! Check out these avocado recipes for weight loss for culinary inspiration.
5. Oatmeal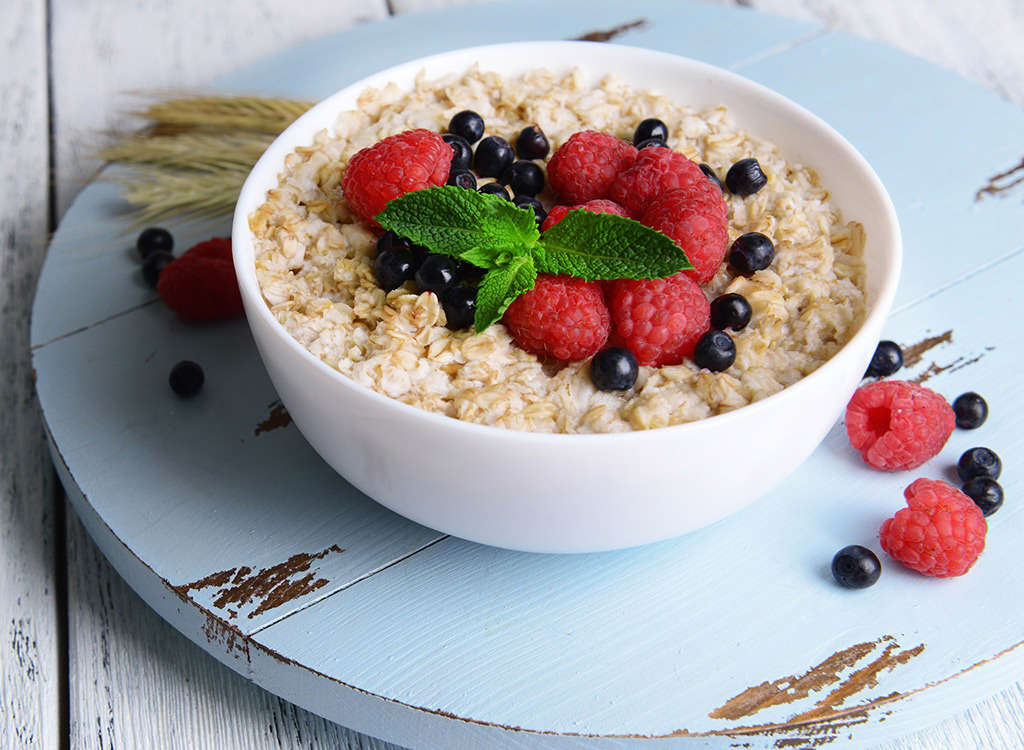 Oats are rich in a type of soluble fiber called beta-glucan and the anti-inflammatory compound avenanthramide—which, together, help prevent against obesity-related health problems including heart disease and diabetes. One 10-year study in the American Journal of Public Health found that eating one serving of oatmeal (1 cup cooked) two to four times a week resulted in a 16 percent reduction in risk of type 2 diabetes. A daily bowl showed an even greater risk reduction of 39 percent. And a second study showed that three servings of whole grains per day, including oats, was as effective as medication in lowering blood pressure, reducing the risk of heart disease by 15 percent in just 12 weeks. Need one more reason to trade in your Wheaties? A Colorado State University study showed that oats lower "bad" LDL cholesterol levels more effectively than wheat. And research in the Journal of the American College of Nutrition suggests oatmeal may be the most filling breakfast in the cereal aisle—resulting in greater and longer-lasting feelings of satiety than ready-to-eat breakfast cereal. Whip up one of these tasty overnight oats recipes to reap the benefits! You can also use rolled oats as a swap for breadcrumbs or pulse into flour for baked goods!
6. Brazil Nuts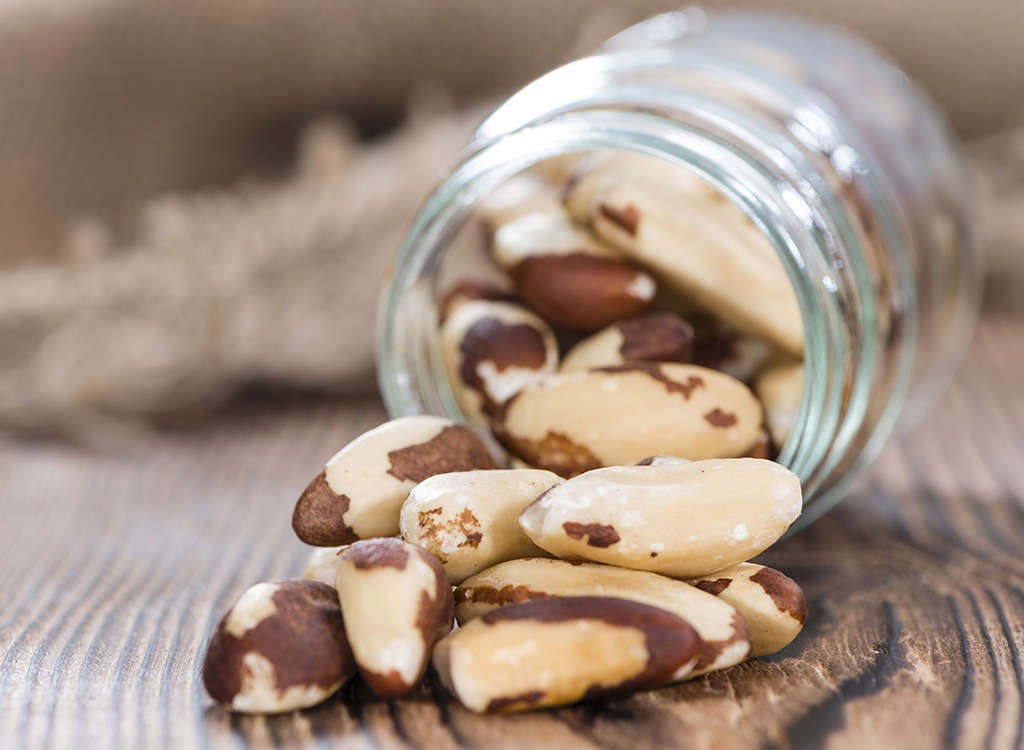 Often skipped over in favor of almonds or peanuts, Brazil nuts are packed with magic for your manhood. Selenium is a trace mineral found in Brazil nuts that plays an important role in hormone health. You only need a tiny bit for healthy sperm, but a tiny deficiency can be catastrophic for reproductive health. In one study, men who had lower testosterone and were infertile also had significantly lower selenium levels than the fertile group. Supplementing with the mineral improved chances of successful conception by 56 percent. And a second study that included 69 infertile men with low levels of the mineral, found selenium supplementation could significantly improve sub-par sperm motility associated with testosterone deficiency. Moreover, 11 percent of the men successfully impregnated their partners during the trial! Bonus: Brazil nuts are one of the 20 Healthy Fats to Make You Thin!
7. THE BEST FOOD FOR YOUR PENIS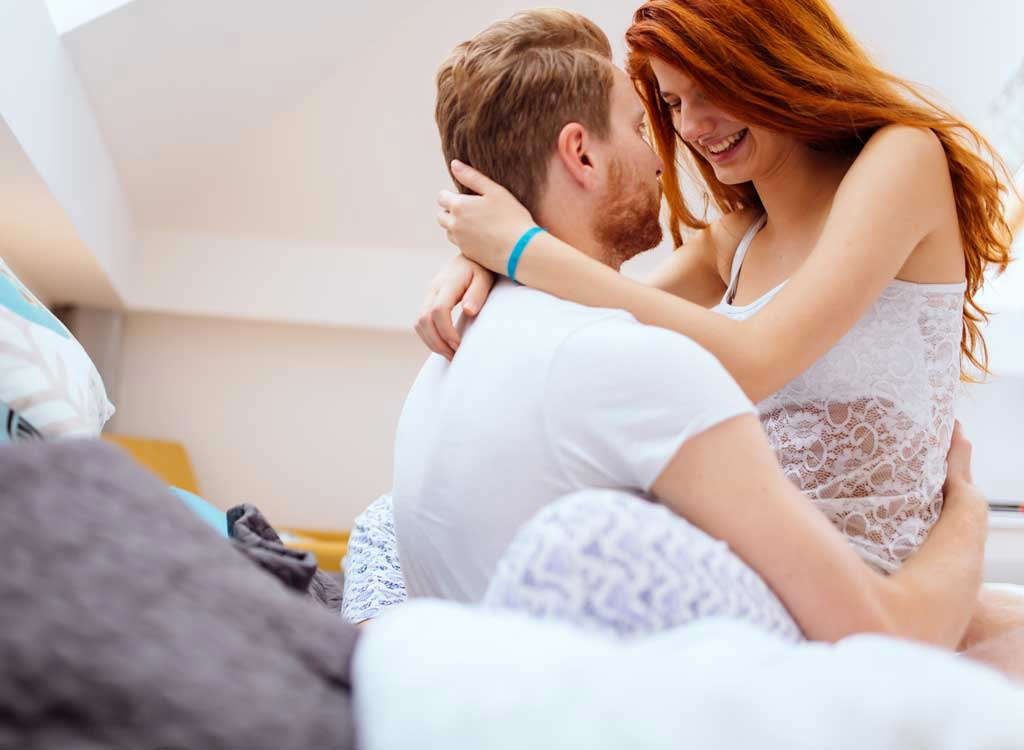 Despite its reputation for being temperamental, the penis doesn't ask for much—support, protection, and a safe distance from heavy machinery. Oh wait, and a healthy diet. The food you eat is crucial for sexual health, from erection strength to sperm motility. Research indicates that some specific nutrients—from common vitamins to lesser-known plant extracts—that have demonstrated positive effects on very specific aspects of penile performance. Here's the most potent of the lot.