New York: Weather forecasters warn of the risk of life-threatening flash flooding in parts of North and South Carolina, and Virginia, from storm Florence.
It has been downgraded from a hurricane to a tropical storm but continues to soak the East Coast area with rain, downing trees and damaging homes.
It is slowly grinding over the eastern states, with winds of 65mph (105km/h).
Five deaths have been linked to the storm and thousands of people have been staying in emergency shelters.
Evacuation warnings were issued for 1.7 million people in the region.
A mother and her infant were killed in Wilmington when a tree fell on their home on Friday. Officials say the child's father was also transported to hospital for injuries.
Two men in their 70s were killed in Lenoir County. One was killed when connecting an electrical generator, and family members say another man was killed in a wind-related death when checking on dogs outside his property.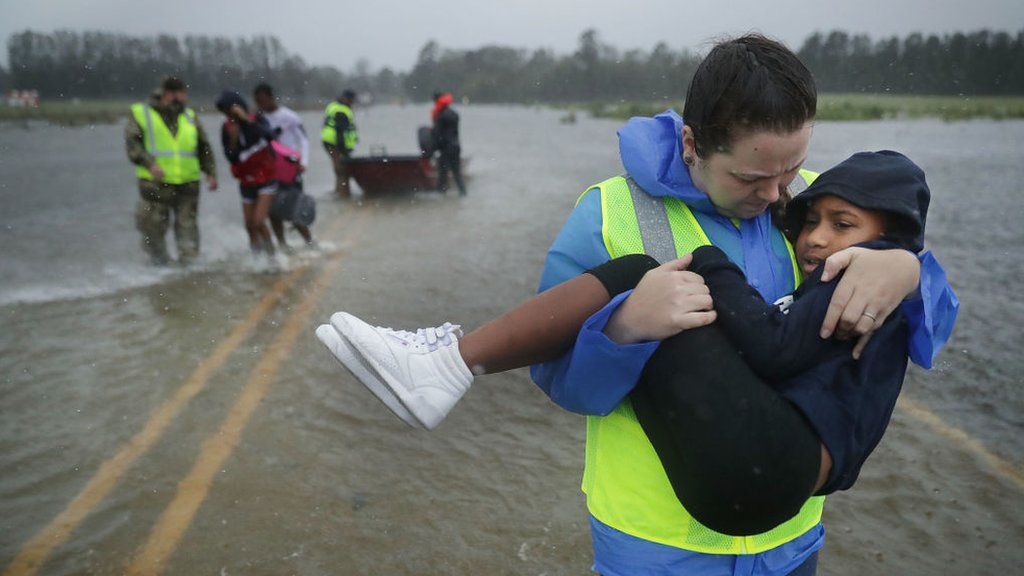 A woman died from cardiac arrest in the town of Hampstead after emergency responders had their route to her blocked by downed trees, a county official said.